I've looked through YouTube and picked out some of the best hamster videos that show off how people use their hamster tubes. None of these are the simple kind that fit inside a hamster cage. These are the tube set ups that GO CRAZY!
Just remember, if you want to go this route you better have plenty of time to put the tubes together and even more time to take them apart and clean them.
5 CRAzIeST Hamster Cages on YouTube! Tube Overload!
Five different ways to connect tubes to cages. The last one is a collection of still picture showing how the tubes were put together. The person who shot this video also gives you a little description of how it was done with lnks to a basic cage and the tubes. You can see the same cages and tubes on the hamster cages and accessories page.
Time: 1:49
The following are three videos all by the same person: Part 1, 2, and 3.
They are all slide shows showing still pictures of different hamster cages with tubes. FUN MUSIC plays in the background!
Crazy Hamster Cages, Part 1!
Time: 1:16
Crazy Hamster Cages, Part 2!
Also features cats closely observing the cages. Poor frightened roborovski!
Time: about 3 minutes
Crazy Hamster Cages, Part 3!
More music and photos.
Time: 2:18
Tube overload!
A quickie video. Shows the set up for two dwarf hamsters. The tubes go up down and around for one cage.
Time: 41 seconds
Hamster City Part 1
A short video showing lots of tubes that go straight up in the air. Some tough climbing, especially for dwarf hamsters.
Time: 51 seconds
The Evolution of Ham-Tropolis
Still pictures showing how one cage with tubes started and then just grew and grew!
Music used is the Hamster Dance song.
I think taking apart, cleaning, and putting back together this set up would take about a day.
Time: 1:18

Now go make your own hamster tube set up!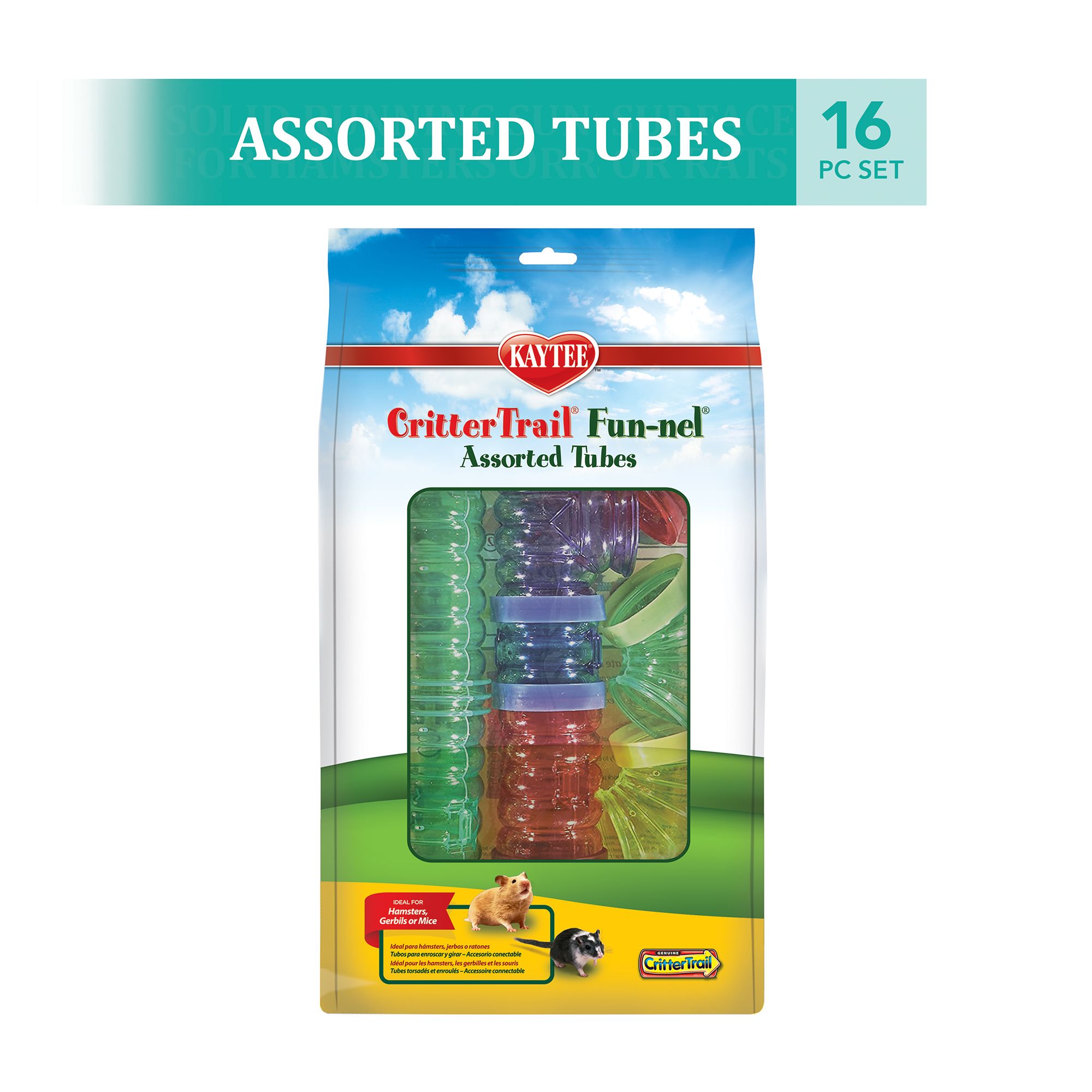 Save
Pin It