If you can smell the bedding in your hamster cage, it's definitely time to clean it. But really, you should do the cleaning before it starts to smell. The typical hamster cage should be cleaned about once a week. If it's a larger cage, you may be able to wait about 10 days. If you are breeding hamsters, however, you may have to clean more often.
Cleaning your hamster cage can be a fairly easy event. Here are the steps.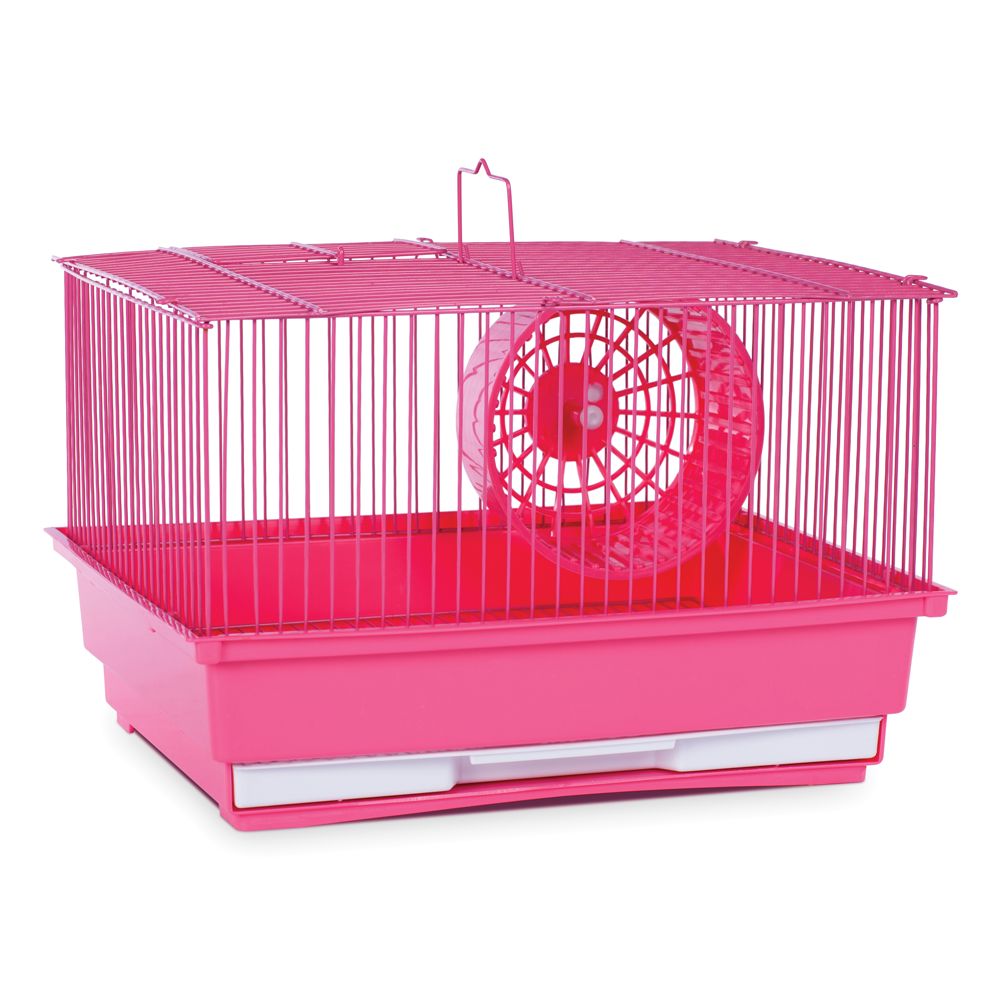 Move your hamster out of its cage
You need to keep your hamster in something safe and secure while cleaning its cage. A clean carrying cage with bedding, water, some food, and maybe a small toy will do. As with any hamster cage, make sure there are no small spaces where the hamster can escape.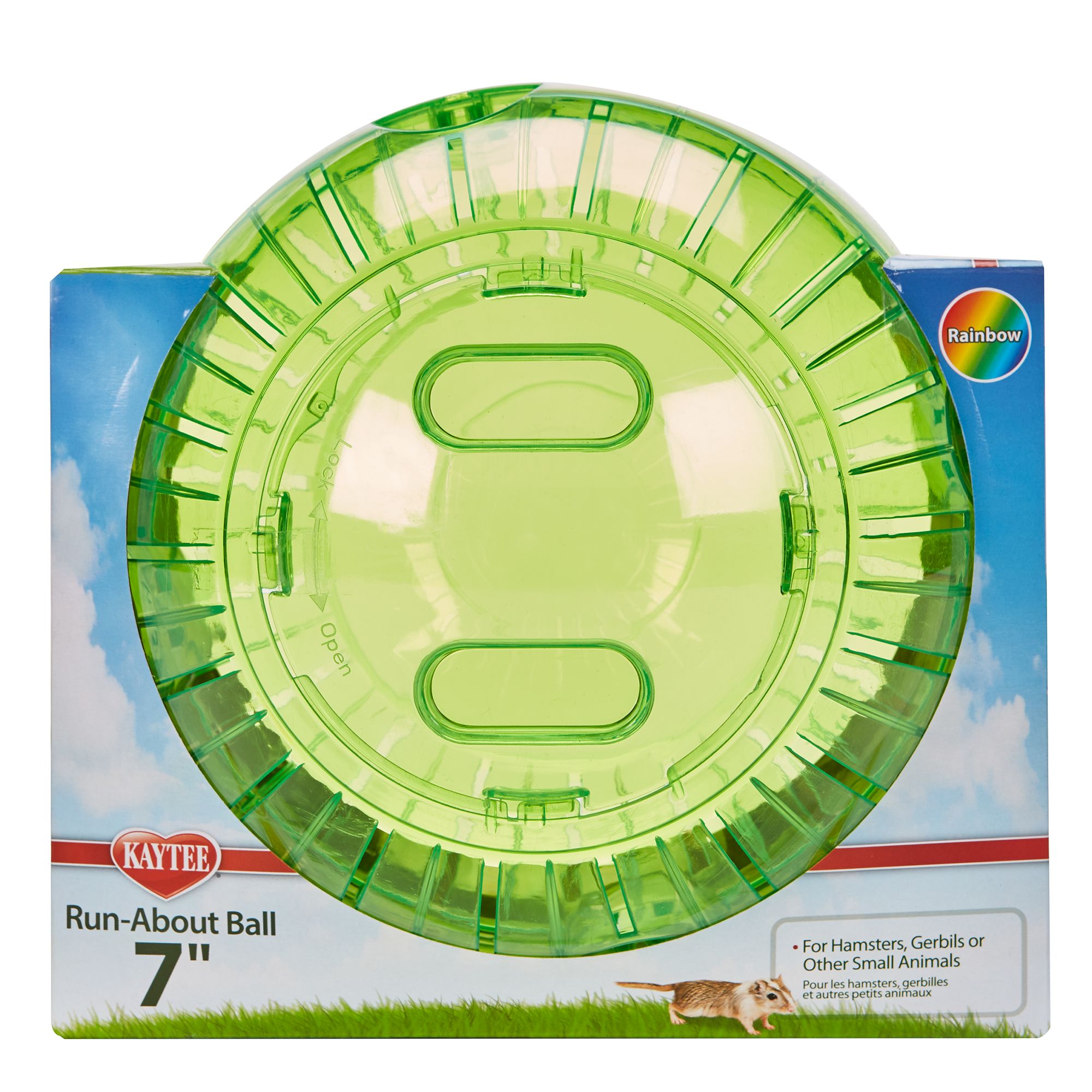 Another option is a hamster ball. But since you'll be busy cleaning, make sure you keep the exercise ball is in an enclosed area. Otherwise, let someone else keep an eye on your hamster. A hamster should only be kept in its exercise ball about 20 minutes, which should be plenty of time for you to finish cleaning its cage.
Take apart the cage and its contents
Carefully separate all the pieces of the cage. Be careful separating any plastic tubes as you don't want them to crack.
If the pieces fit, put them in a bucket or sink with soapy water or a large sink. If not, put them aside as you will have to wash them by hand. For more information about cleaning supplies, read What Supplies To Use for Cleaning Your Hamster Cage.
Next, remove all the other items in the cage. This includes the water bottle or water dish, food bowl, exercise wheel, and toys. Put these aside as you will want to wash them by hand.
Dump the bedding
Although you can clean the cage and its contents next, I prefer to take care of the bedding first, as it may have a strong odor.
Dump the bedding in a plastic garbage bag or a paper grocery bag. Sometimes, when it's very wet, the bedding can stick to the bottom. In this case you can use paper towels or some type of scrapper (e.g. toothbrush, putty knife) to get that part of the bedding off.
Put the bag in the garbage. Some of the bedding will be wet, so do this immediately or your paper bag can leak.
DO NOT dump the bedding down the toilet or sink. This will likely cause a back up in your plumbing.
Clean the cage bottom
Using warm, soapy water, wash off the cage bottom. Since this usually is the part with the most urine, you should spend the most amount of time scrubbing this part of the cage. You can use a sponge or cloth to do this.
Then thoroughly rinse this part of the cage. If you live in a house with a back yard, you can take this part to the back of your home and wash it down with water from a hose. Make sure you rinse off all the soap and/or disinfectant. Then either let the part air dry or wipe it dry off with a paper towel, cloth, or old towel.
Clean the rest of the cage and its contents
Now it's time to clean the cage parts that were in the bucket or sink with soapy water. This means all wire and plastic pieces. You can also use the soapy water to hand wash the exercise wheel, water bowl, food bowl, and plastic toys. Wood toys can start to rot if washed in water too often so just wipe them off.
You may want to use disinfectant wipes for some places you think are especially dirty or were used as a bathroom by your hamster. Some people also use a small brush (like a toothbrush) that they use only for cleaning their hamster cage.
Rinse each piece off using clean, hot water. Again, make sure you remove all soap or disinfectant. Then dry each piece using a paper towel, cloth, or old towel.
Your water bottle is the only piece that usually doesn't need to be cleaned weekly. You may want to clean the water bottle every other week. You can use a bottle brush to clean inside it.
Put the cage back together
Reassemble all the parts of the cage. Be especially careful with plastic tubing. If you use too much pressure putting plastic pieces together they can crack.
Make sure all the pieces fit together snugly so there are no gaps that might allow your hamster to escape.
Put in new bedding
Drop in a new layer of bedding. To learn more about the different types of bedding, read Types of Hamster Bedding Material.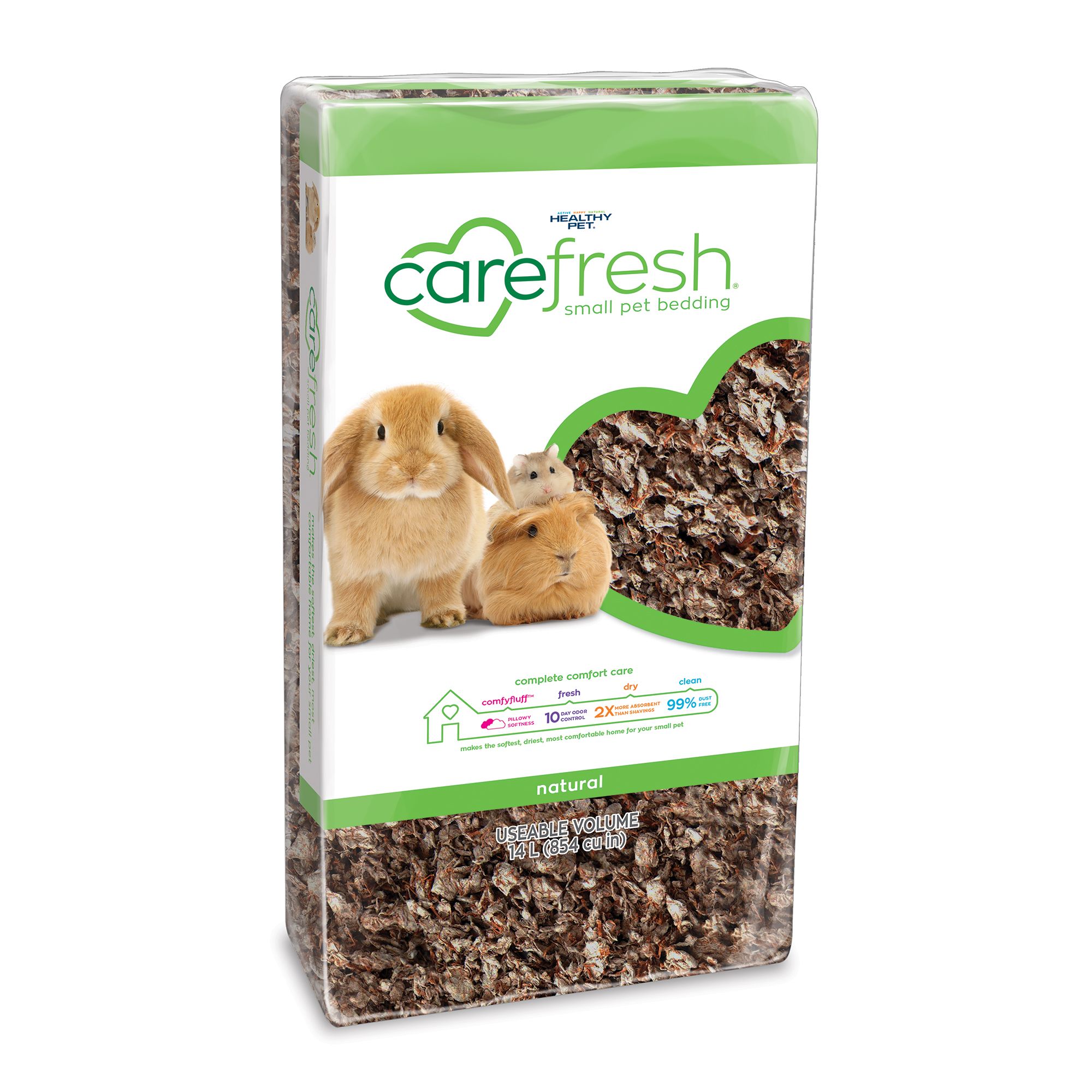 Some people put in a few bits of the bedding they saved from the cage before cleaning it. They say having something with the scent of the previous cage helps the hamster feel comfortable when he or she first gets back in its cage.
Put in all the cage accessories
Reattach the water bottle. Put the other accessories, including exercise wheel, food bowl, toys, and hiding places back in. Try to put them back in the same place as they were before. This will help your hamster quickly feel at home when you put it back in the cage.
Put some new food in the food bowl. This might be a good time to add a small treat.
Return your hamster to its cage
Gently place your hamster back in his now clean cage. Watch him or her scamper around making sure that everything is in its place.
You might also be interested in reading What Supplies to Use to Clean Your Hamster Cage.
Save
Pin It