Hamster tube mazes can help your pet maintain a healthy weight, fight boredom, and are fun to build. Your hamster will spend many hours inside its hamster cage; and while this may guarantee it is safe, it is not very fun. A hamster will be happier if you provide a maze of tubes or attach tubes that travel both inside and outside of the cage.
Whether you are shopping online or locally there are many varieties of hamster tubes available. These include connectors, straight tubes, T-tubes and U turns just to name a few. With the right amount of cleaning and care, connecting tubes can last many years.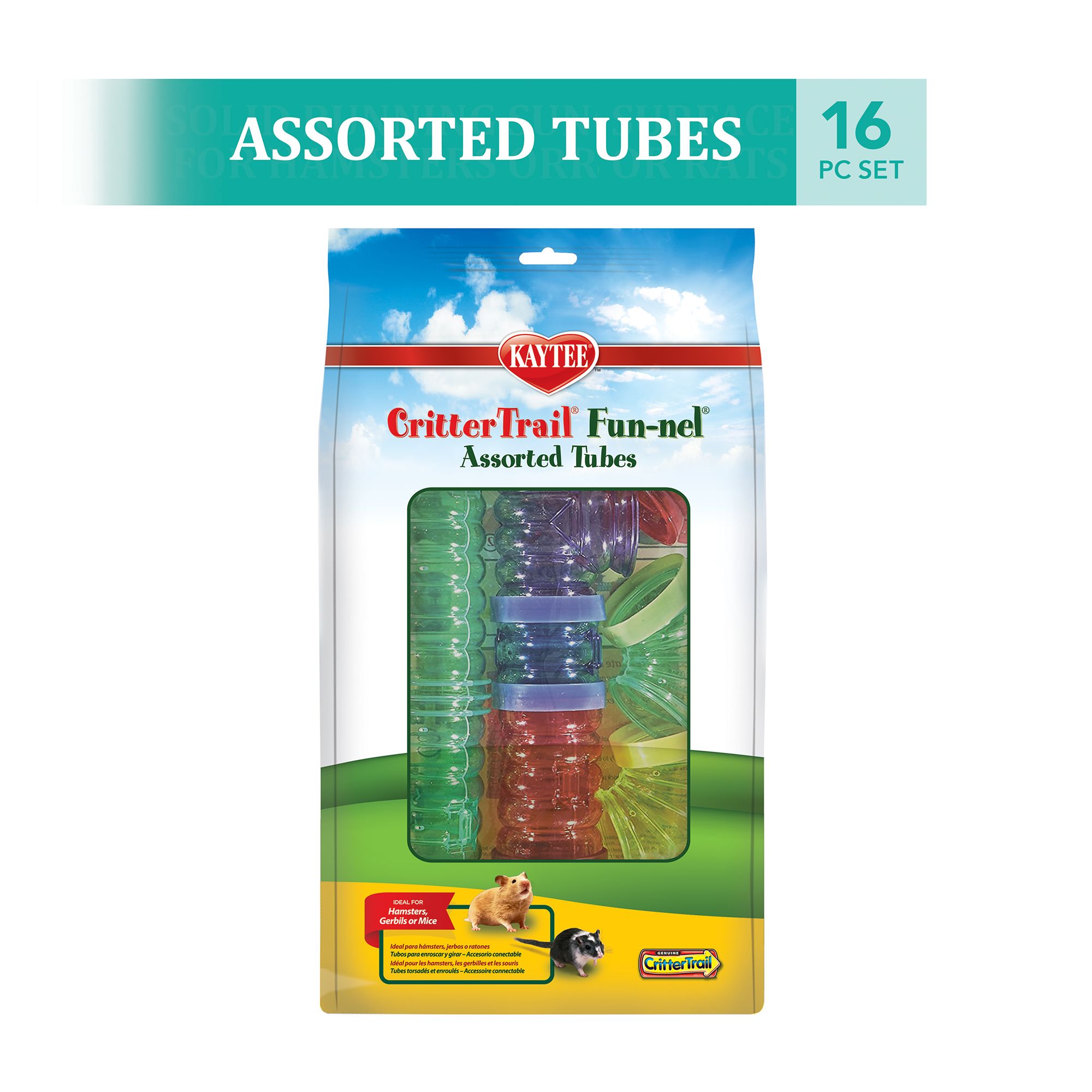 A very cheerful hamster habitat can be created by mixing or matching any of the bright, eye-catching colors. Hamsters love to burrow and are naturally attracted to tubes.
Creating Mazes
By creating tunnel mazes you can help your pet lead an active and interesting life. Hamster tube mazes can be interlinked, overlapping, and go in many different directions – this provides the "maze" effect. There is no end to the twists and turns these tubes can take. For example, you can create:
Circles
Figure eights
Slopes that go up
Slopes that go down
What else can you do with your maze?
Tube roadways can go up over a desk and even under the bed.
Try adding a dead-end or two to make it more interesting.
Water, food and even look-out stations can be added to attract the hamster to different parts of the maze.
You can construct mazes that are distinct and unconnected. Each maze can be a separate area just for hamsters to play and exercise within.
Additional tubes can be added over time making distinct pathways for hamsters to travel.
A petting station that has a hinged lid will allow ample opportunity to play with your hamsters when they take a break from their maze running.
Hamsters like to roost, so you can add a sleeping dome with enough bedding to snuggle into. This can provide your pet a safe place to sleep.
See some wild and crazy mazes by looking at Hamster Tube Video Reviews.
Hamster Tubes and Cages
Since your hamster spends a lot of its entire life in a cage; that cage should be as interesting as possible to help keep your hamster stable, healthy and happy. And children will love planning the layout of the cages and tube maze.
Some hamster cages already come with tubes as part of their design.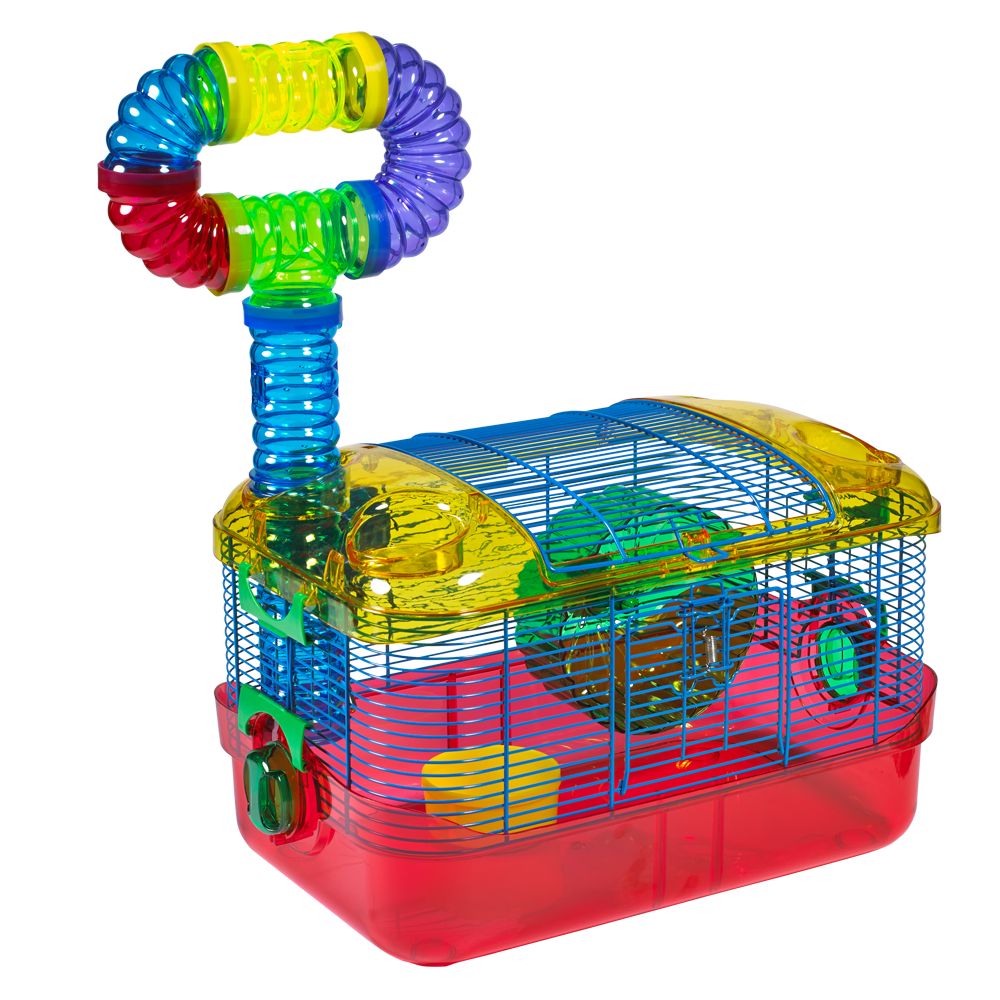 Even if you are using an aquarium for a hamster home, you can add a connecting tube maze that goes around the bottom of the fish tank.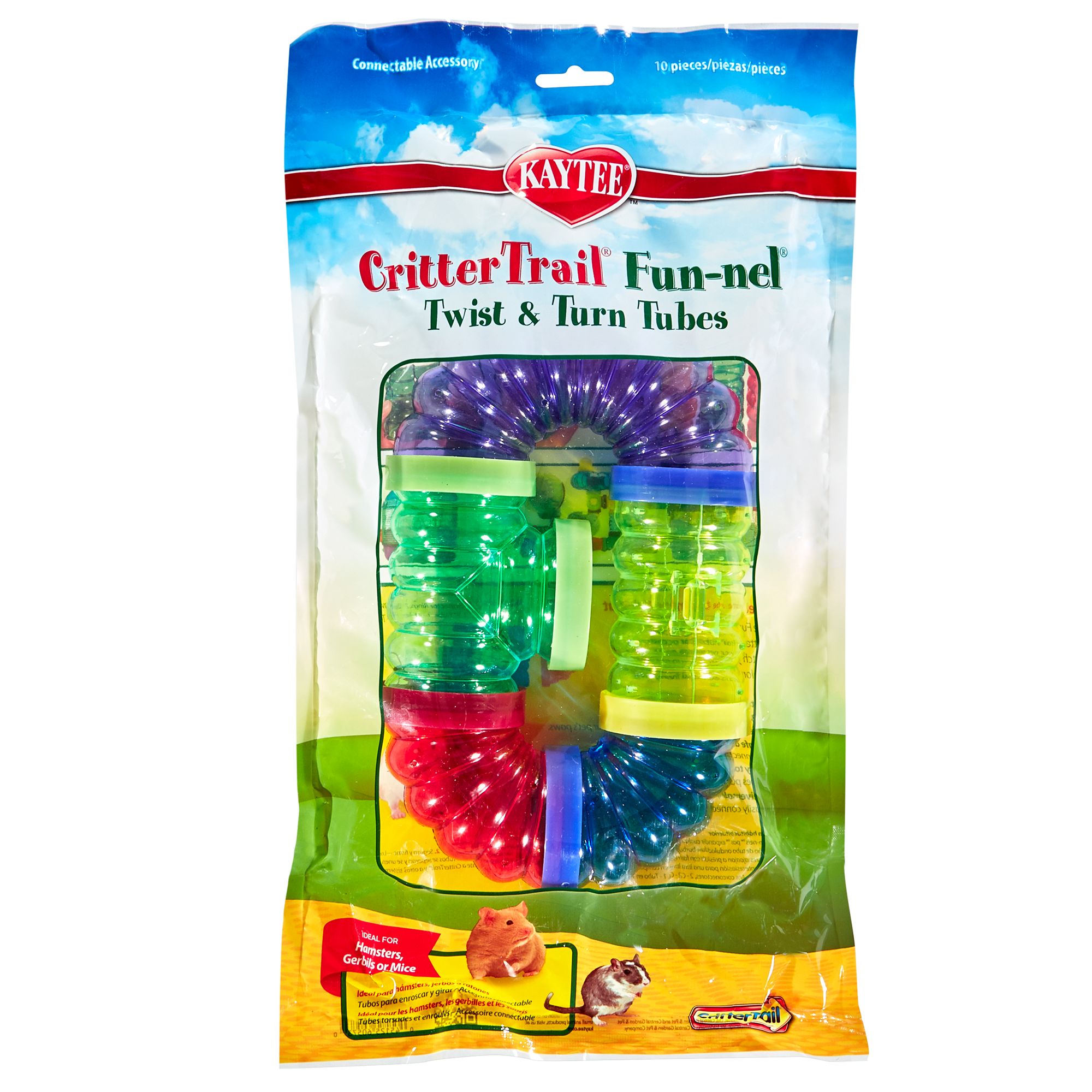 Hamster tubes can be used to connect two or more cages together. One cage may be placed low and the other up higher with tubes connecting the two cages together. This is like a mini-maze for your hamster. When a hamster is required to climb up or down it will be even more fun to watch.
Cost
Prices are quite affordable with tubes being sold for about $10 to $15 for a package of four or more. When shopping online numerous brands, prices, and styles can been seen in a matter of only a few minutes time. The best part may be that you can order everything you need without ever having to leave the comfort of your home.
A hamster that is active can live longer and hamster tube mazes will ensure your pet is entertained and healthy. And it's also great fun to watch hamsters as they navigate through their hamster maze.
Save
Pin It