So you want to buy a new hamster cage for your lovable little hammy. When you're in your local pet store standing in front of the shelves with hamster cages you're faced with a lot of choices. You have even more choices when you're online. Here are two typical mistakes you want to avoid when you're choosing hamster cages.
Mistake 1: Buying the Wrong Type Of Cage
In my opinion, the only really wrong type of cage is an all plastic cage because it doesn't give your hamster enough ventilation. Aside from that, when picking a hamster cage you'll be faced with three main choices: the plastic cage with wire bars, the all wire cage, and an aquarium. Each can be "right" or "wrong" for you and your hamster.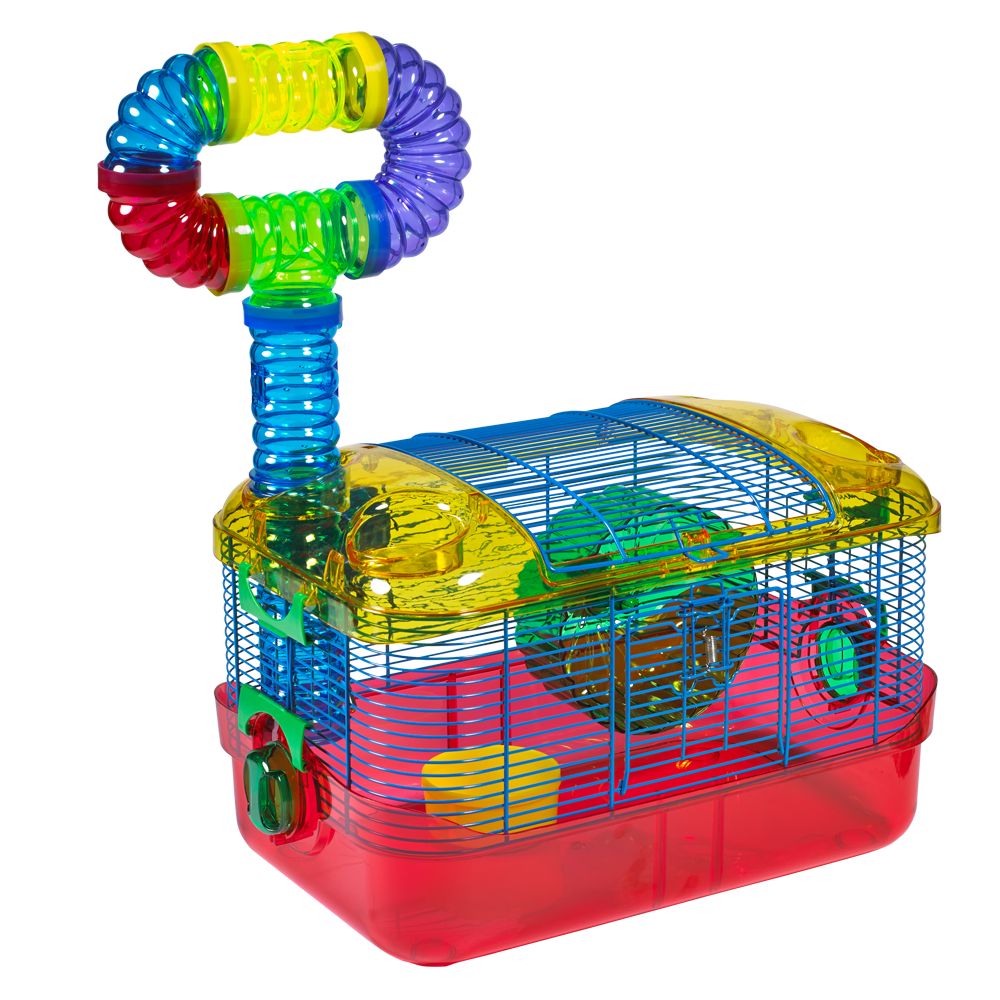 Plastic and Wire: If you like a lot of color, the plastic cage with wire bars could be the right one for you. They come in many different color choices. You might even find colors that coordinate with the room your hamster will be living in.
But this can be the wrong type of cage for you if don't have the patience to put it together. You'll find YouTube videos that show people putting them together quickly and easily, but in real life the plastic pieces need to be snugly fit together and can crack if twisted too tightly. Also, when taking these cages apart to clean them, it will take a lot more work than the other types of cages.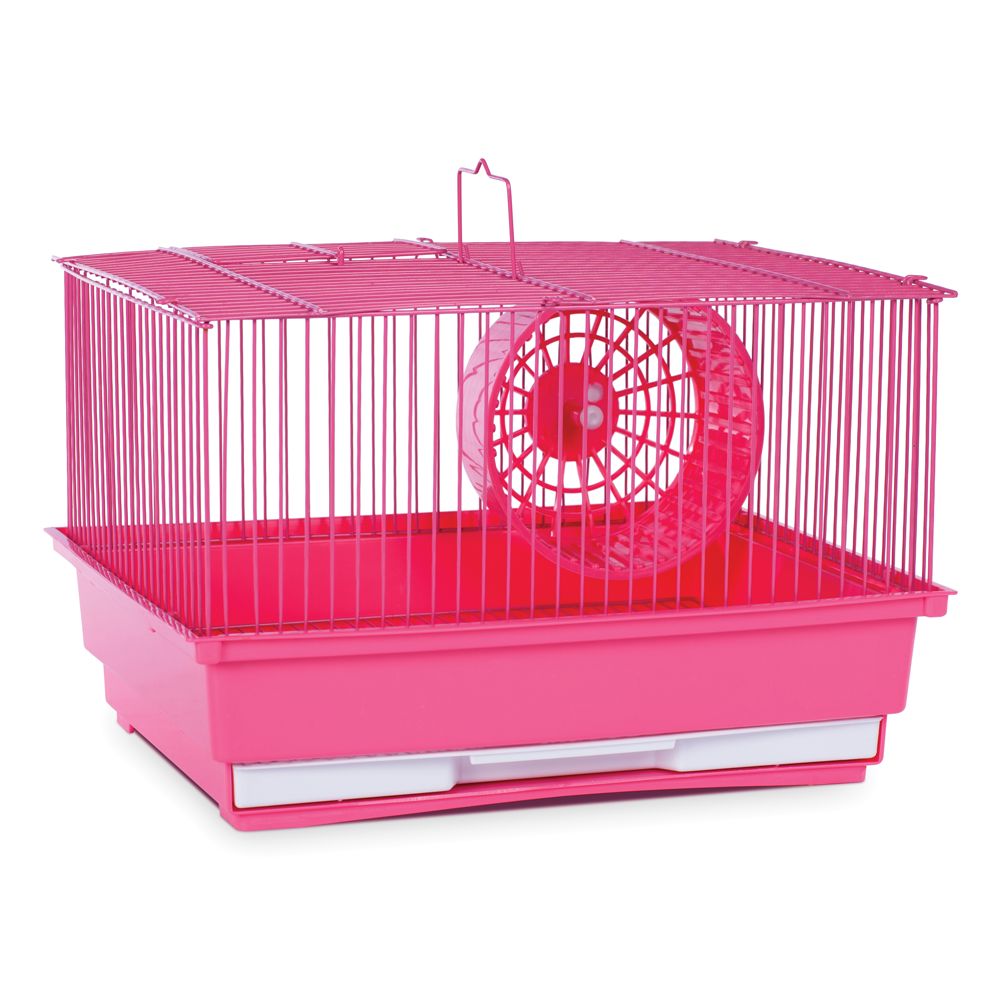 Wire: If you want a cage that easy to assemble, is lightweight, and lets your hamster do a lot of climbing, the wire cage will probably be the right choice. The wires sides also make it easy to attach a water bottle and exercise wheel so your hamster gets more space to run around in inside the cage.
But this cage choice can be a mistake if you are going to be getting dwarf hamsters. The wires in these cages may be too far apart, meaning your dwarf hamster can easily squeeze through and get out. Also, if the cage is too tall, your dwarf can get hurt if he or she falls from the top part of the cage.
Aquarium: If you like watching your hamster a lot, the aquarium will be a good choice because of its four glass sides. And if your hamster is a real escape artist it will be much more difficult for him or her to climb up the sides of a glass aquarium.
But an aquarium can be the wrong choice if you can't handle heavy lifting because aquariums are heavier that the other types of cages. So moving or lifting one up can be difficult for some. And when you add water to wash their insides, they get even heavier. You also have to be careful about putting a screen on top of the aquarium and making sure it stays in place or your hamster can climb up a toy or hamster tube and escape through the top.
Mistake 2: Buying The Wrong Size Cage
I cannot stress enough that a hamster in the wrong size cage will be a very unhappy hamster. You need to make sure your hamster has room to exercise and play. That means you need a cage that's the right size for the type of hamster you own.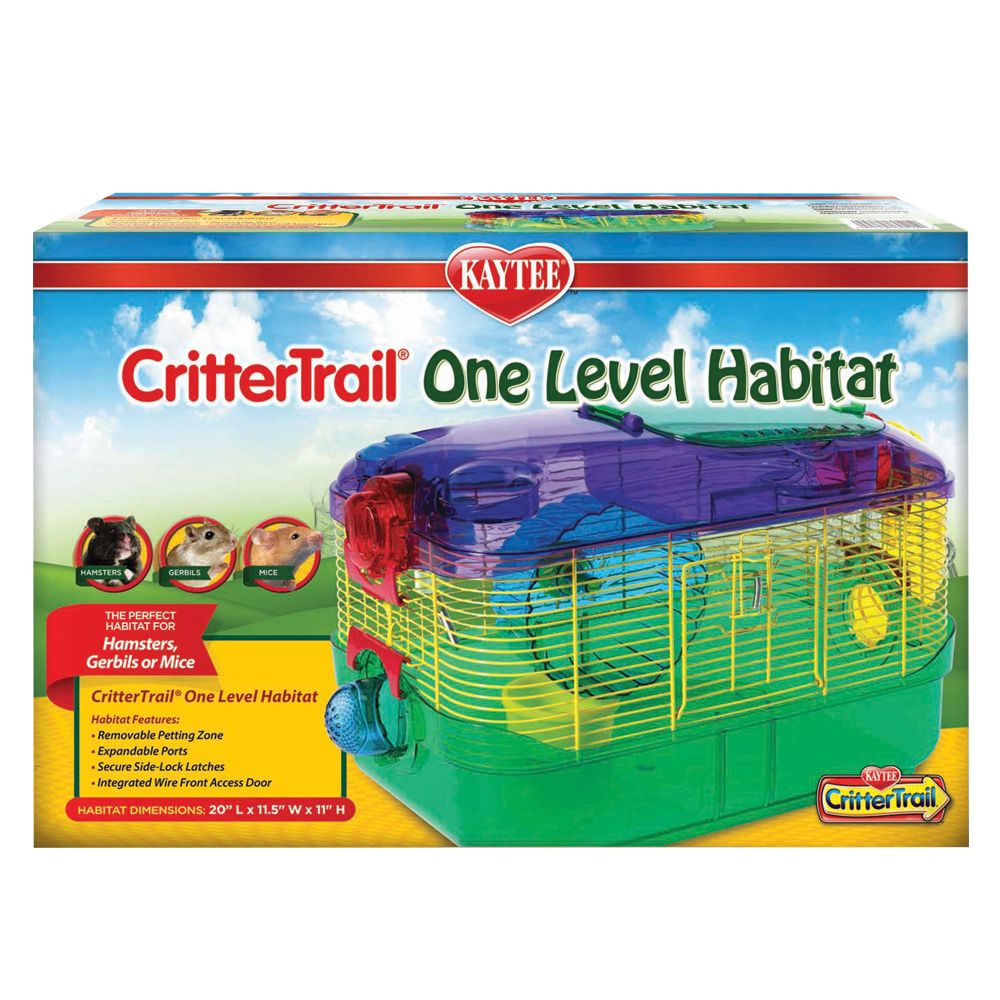 Obviously Syrians, Goldens, and Teddy Bears are larger than dwarf hamsters, such as Roborovskis and Russians, so they need more room.
The larger hamsters should have a cage that's at least 10"L by 16"W by 16"H (25 x 40 x 40 cm). For wire cages, I would advise getting the 3-story cage with 14"L by 11″W by 25"H (35 x 28 x 63 cm) a good option. An aquarium should be at least 10 gallons.
If you have two dwarves, you may be able to fit them into a smaller cage. But, remember, they will usually be active at the same time so they still need lots of exercise room.
In both these cases, how much you're going to put inside your cage can also make your cage the wrong size. Once you put an exercise wheel, a water bottle, a food bowl, bedding, and toys in a small cage, it can cut the actual running and playing room way down. So don't make the mistake of just looking at the size on the box in the store. Think about the type of hamster you own and how much you're going to put in the cage, then decide on the right size.
For more information read What's the Right Size for a Hamster Cage?
Consider the type and size of your cage before buying it and you won't be making these mistakes.
Save
Pin It