A bored hamster is a boring hamster. If you want to keep your hamster active and healthy you need to make sure he or she has some fun things to play with. Three of the most common things you can add to your hamster habitat to keep your hamster busy are hamster tubes, hamster toys, and hamster balls.
Hamster Tubes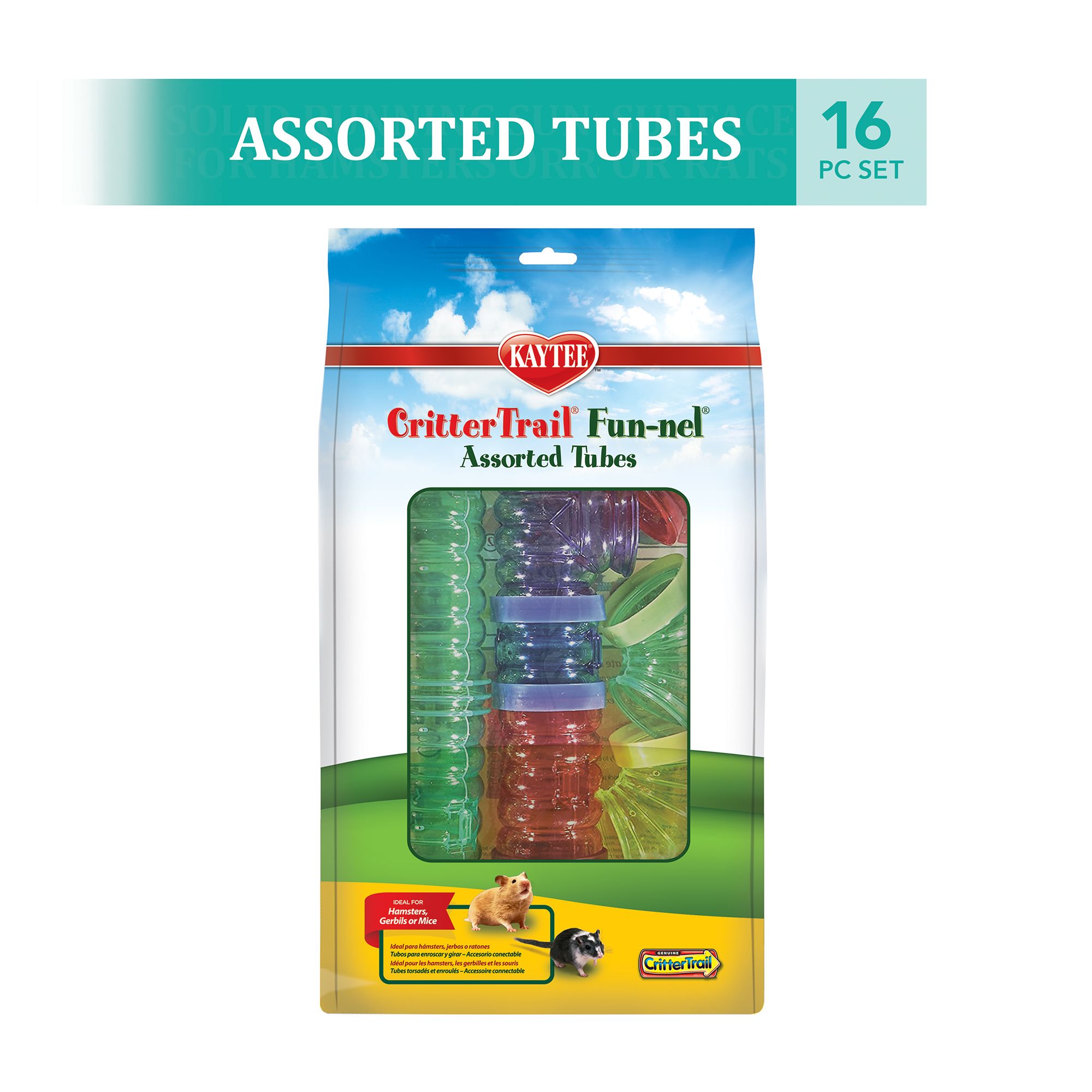 These colorful and round plastic tubes are an inexpensive way to get your hamster moving. Individual pieces or sets usually cost under $10. You can put together a few tube pieces that can fit inside a large hamster cage, or you can go crazy and build extensive mazes outside the cage for your hamster to crawl through. Once you get to the stage where you're building mazes, the costs can add up.
These funnels as they are called, can also go straight up so your hamster can have some climbing fun. There also tubes with resting places on the top. If you put some bedding at the top, your hamster can get some exercise climbing up then take a little nap when he reaches the top. Some of the tops of hamster tubes open up so you can actually take your hamster out and hold him or her.
Two tips for using hamster tubes. One, make sure you get the right size for the size of your hamster. A dwarf hamster may have some trouble climbing straight up a large tube. Number two is to make sure there are some ventilation holes in the tubes. You want to be sure your hammy has enough air to breathe as he or she is running around its tubes.
For more information, read Hamster Tube Tips.
Hamster Toys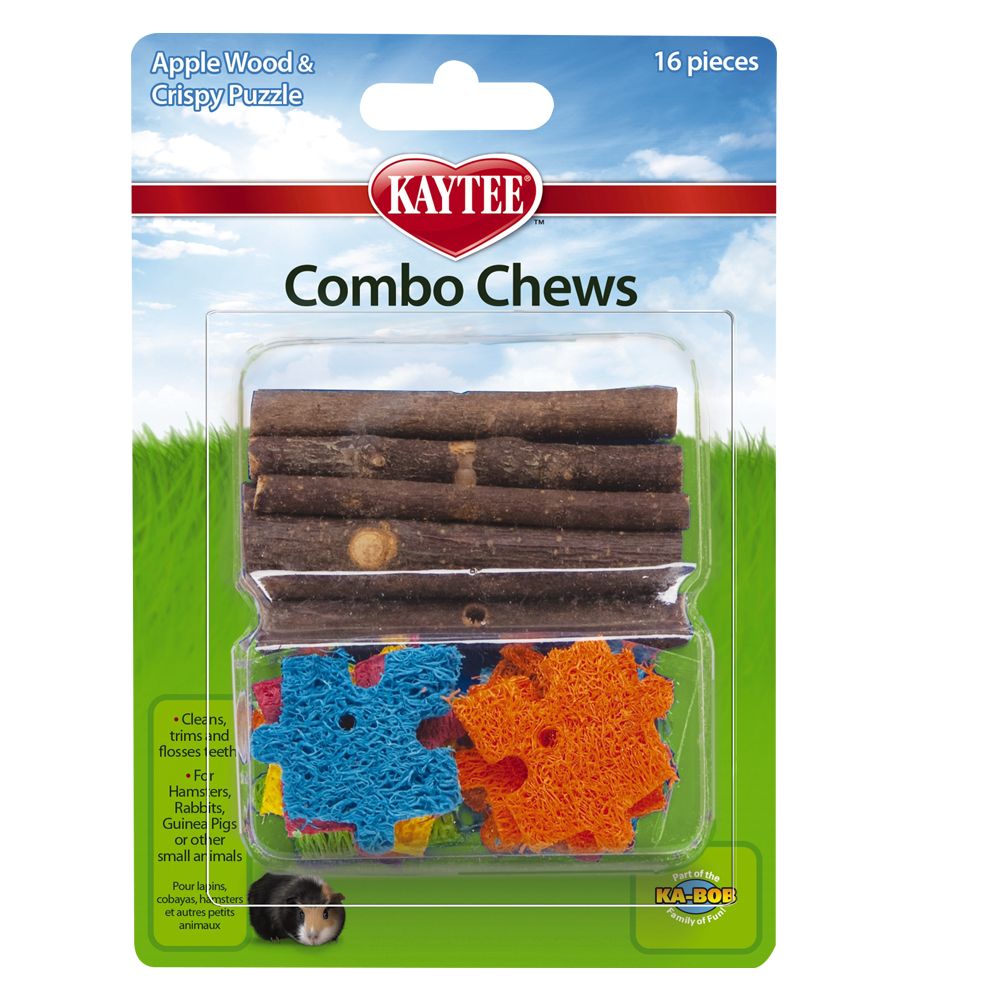 The first kind is the type that the hamster needs to chew on. As you know a healthy hamster needs to keep gnawing so it won't get overgrown teeth. A good soft wood toy helps your hamster keep his or her teeth in shape.
Then there are hamster fun toys you place around your hamster cage. These are toys that hamsters like to crawl around in.
Hamster Balls and Cars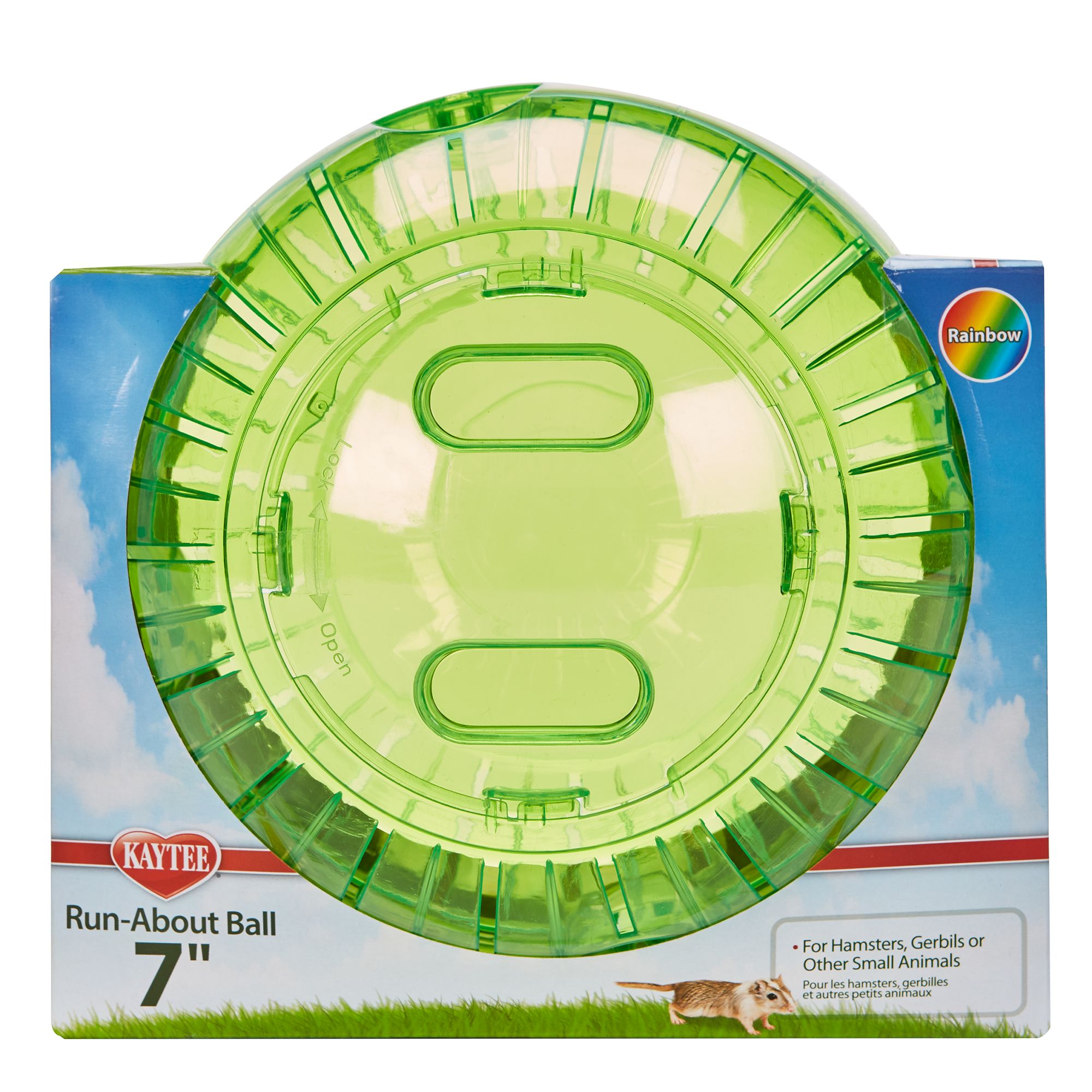 You will probably have an exercise wheel inside your cage. Your hamster needs this wheel to get in his or her daily running and stay healthy. But for fun you can put your hamster in an exercise ball and let it run around outside the cage.
The balls have vents so your hamster can get air as it runs around. Hamsters love to push the ball around and explore new spaces in your house.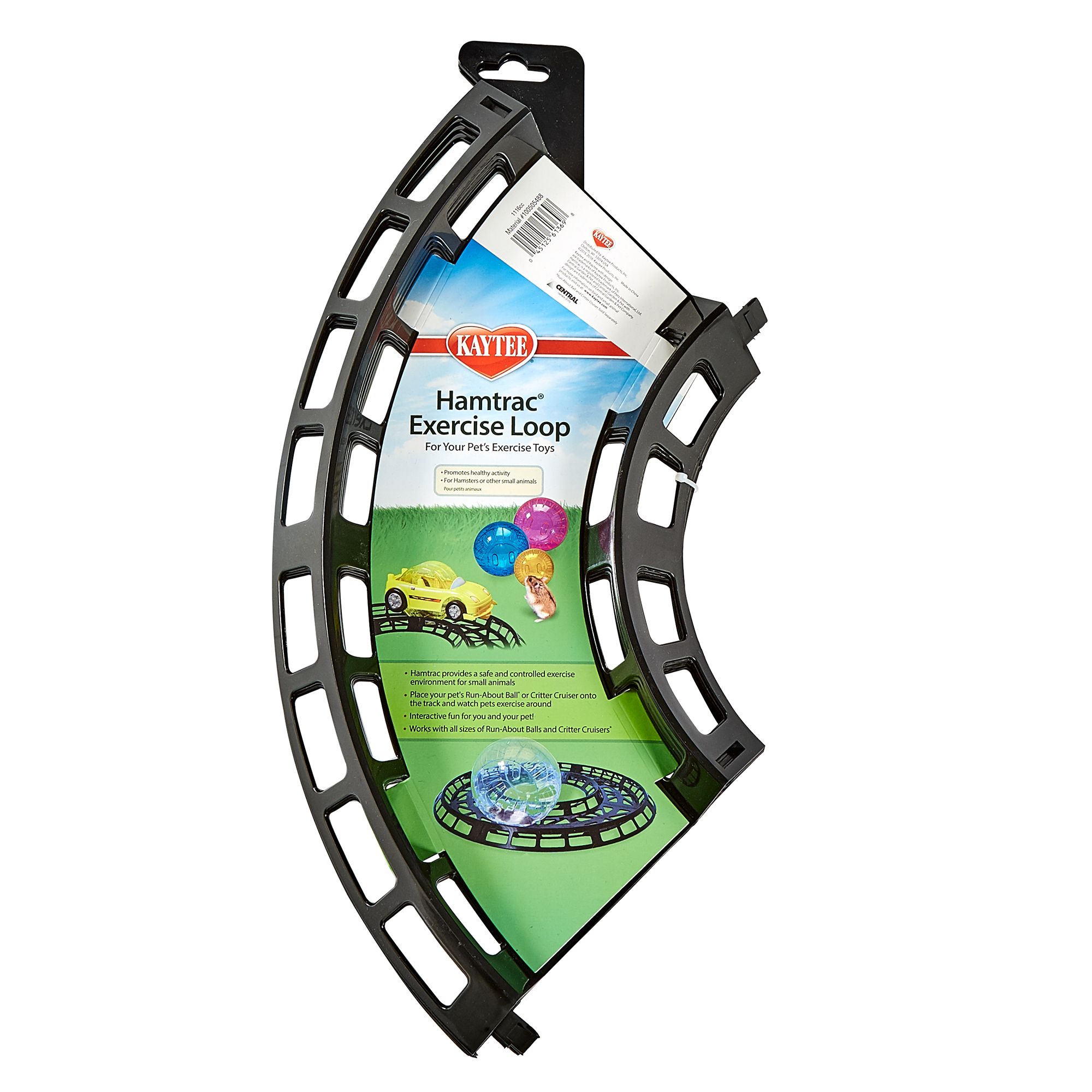 There are even circular tracks, or loops, that you can put the ball in so you can control where your hamster runs.
Naturally, you should keep your other pets away from your hamster while it's in its roll around ball. And remember to keep any staircases you have blocked so that your hammy can't fall down them.
Also available are plastic hamster wheels that fit inside hamster-sized racing cars.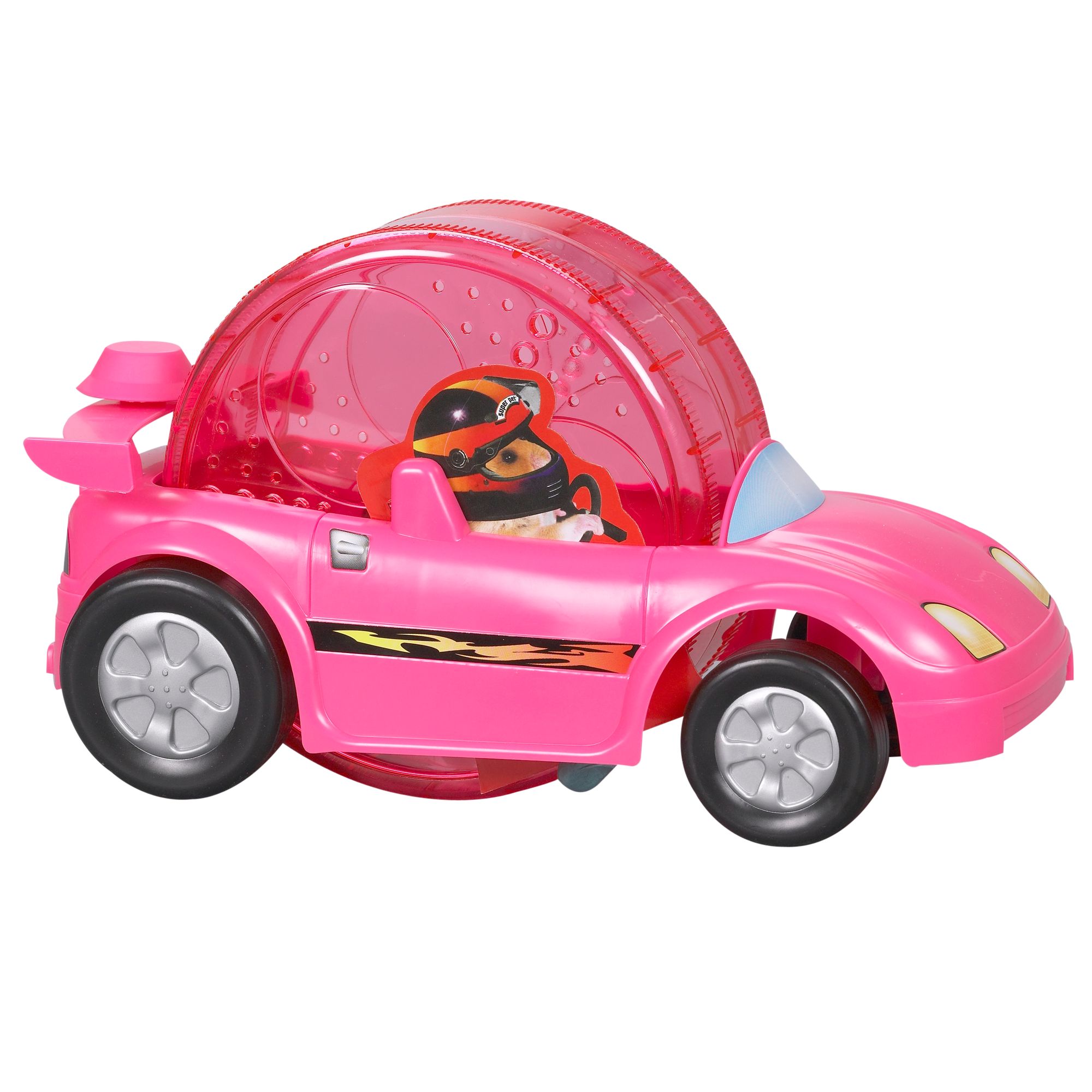 When your hamster starts rolling the wheel, it looks like he or she is driving a racing car around. You and your friends can even hold hamster drag races. However, it only goes forward and backward, unlike a hamster ball that can go in all directions.
Summary
Giving your hamster fun accessories such as tubes, toys, or cars lets your pet get the activity and exercise it needs and keeps it from getting bored. You can also get pleasure just by watching your hammy play in its toys.
Save
Pin It