So you're thinking about bringing home a new pet hamster. Congratulations! Hamsters make great pets. They are absolutely the cutest and cuddliest little animals around. They are clean, they like to play and run, and they have very short tales, so you won't mistake them for a rat or mouse.
For adults, they are an easy to care for and inexpensive pet to have around. For children, being a hamster owner can be a great learning experience. (Just don't forget that an adult is ultimately responsible.)

Below are the most important things you should know to be sure you're going to be a great hamster owner.
Know a Few Hamster Facts
You need to know there is more than one type of hamster. There are Syrians, which are the most common, and dwarves. There are different kinds of Syrians such as Teddy Bears and Goldens. For dwarves, there are Roborovskis and Russians. Read Types of Hamsters for more information. You'll want to pick a type of hamster that most appeals to you.
Another key fact that people don't think about is that hamsters are nocturnal. That is, they like to play in the evening and will sometimes run in their cages in the middle of the night. If the new hamster owner is a light sleeper, this could be a problem. Some light sleepers get around this issue by moving the hamster to a different location when they go to bed. But it's certainly something to think about.
Finally, the typical hamster lifespan is about 2 to 3 years. That means that eventually the hamster is going to pass away. Whoever owns the hamster needs to know this so they can be prepared to deal with their hamster dying.
Know About Creating a Great Hamster Habitat
Can you make your hammy happy? To do that, you'll have to know about the environment in which it's going to live.
Cage Types: As there are different types of hamsters, there are also different types of hamster cages. There are wire cages, plastic cages, and combination wire and plastic cages. You can even use an aquarium as a hamster cage. To choose a hamster cage, you need to consider the pluses and minuses of the different types of cages before you even buy your hamster. For more information about choosing hamster cages read Consider These When Buying Hamster Cages: Size, Security, Sanitation.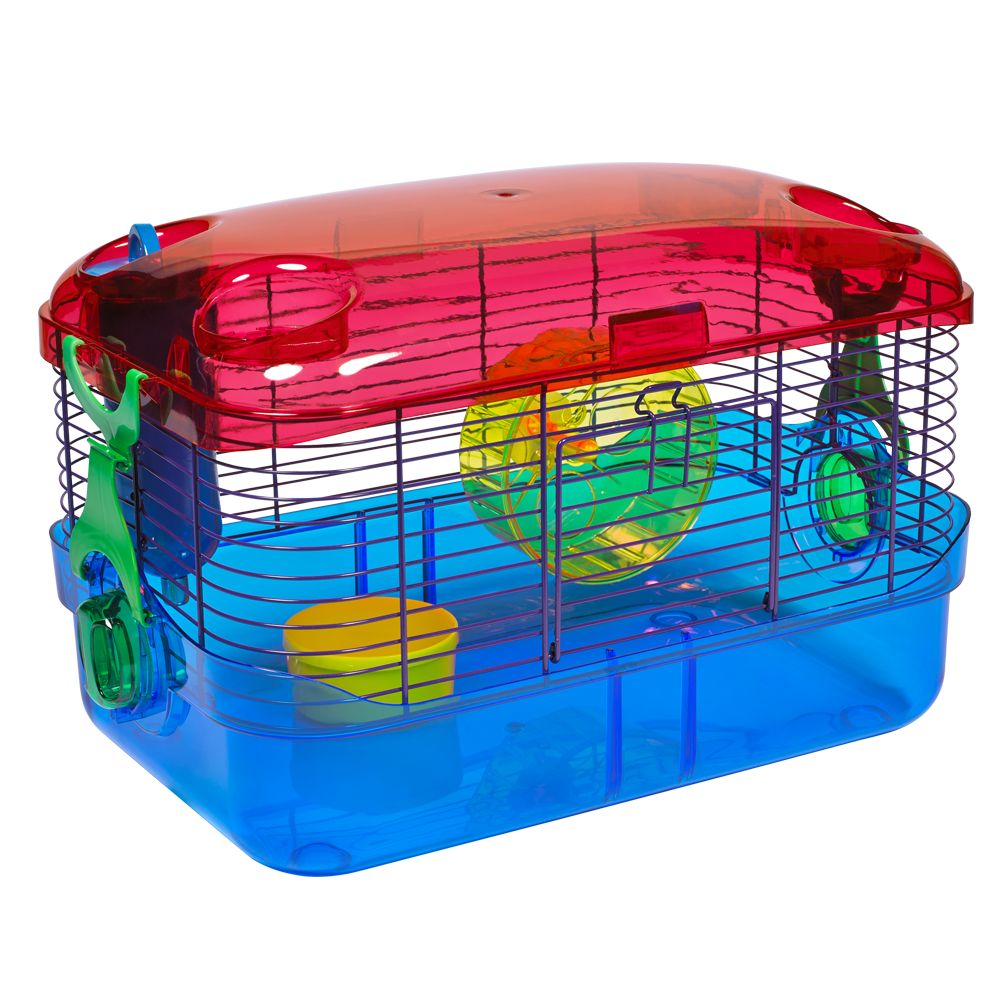 Cage Sizes: Your Syrian or pair of dwarf hamsters need room to exercise and play. Hamster cages come in different sizes from small to large. Know the different sizes so you can plan on a cage that's going to be large enough for your hamster and everything you're going to put in the cage.
Hamster bedding, food, and water: All hamster cages will require bedding, food, and water. It's best to learn about the different types of bedding available because choosing the wrong type can harm your hamster. For example, pine or cedar wood shavings are not recommended, but Aspen wood shavings are OK.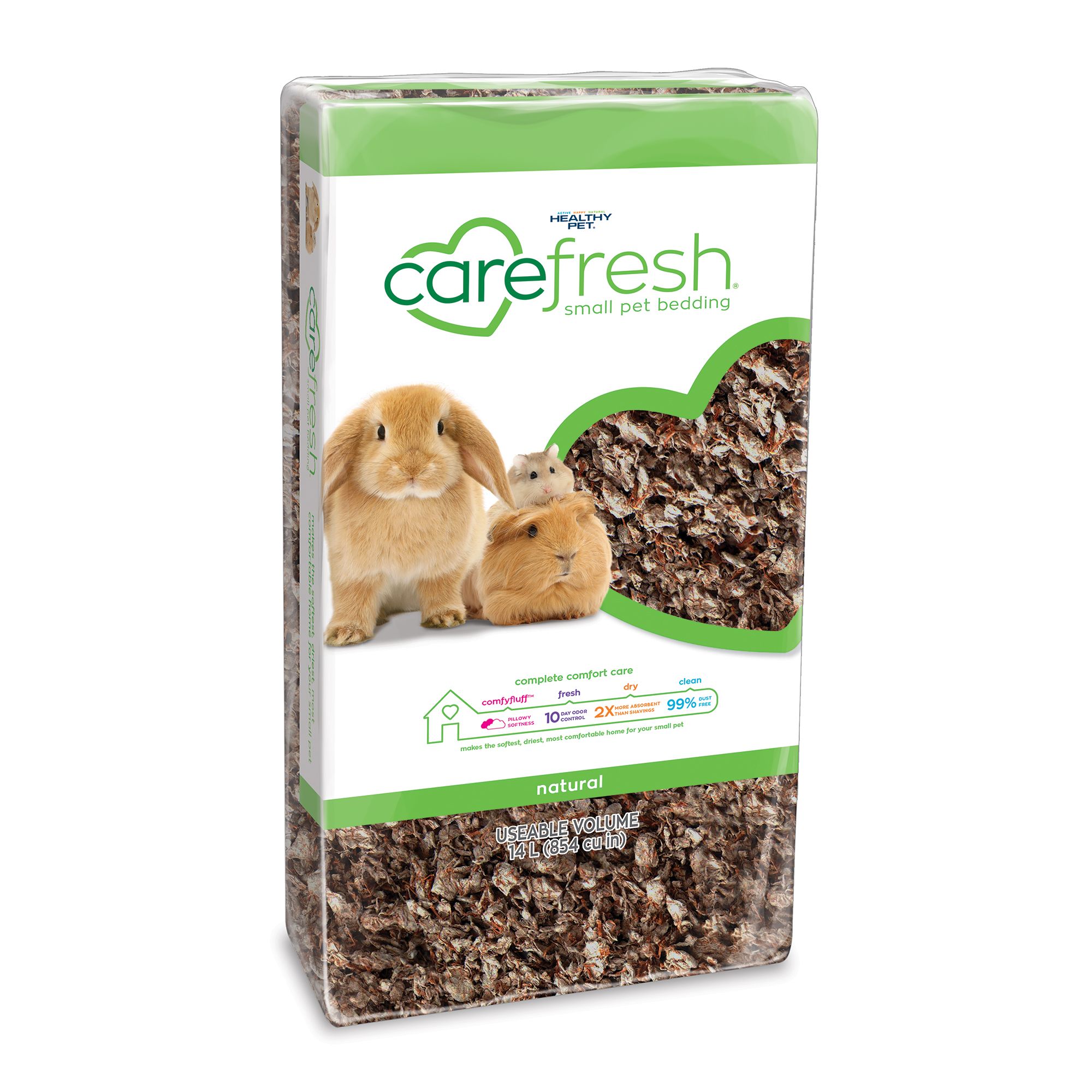 You also need to look into the makeup of the different types of hamster food. Feeding your hamster treats all the time can make them ill. Hamster food will also include fresh vegetables to keep your hamster healthy.
And you've always got to provide your hamster with water which means you'll have to be sure a water bottle is always within reach of your hamster.
Hamster exercise: Hamsters need to run and be active. An exercise wheel is a necessity in any hamster cage. Buy the type that's large enough for your hamster and won't hurt his or her feet. Hamster tubes also let hamsters get exercise. Think about where you can place these colorful plastic tubes – either inside the cage or create a maze outside the cage.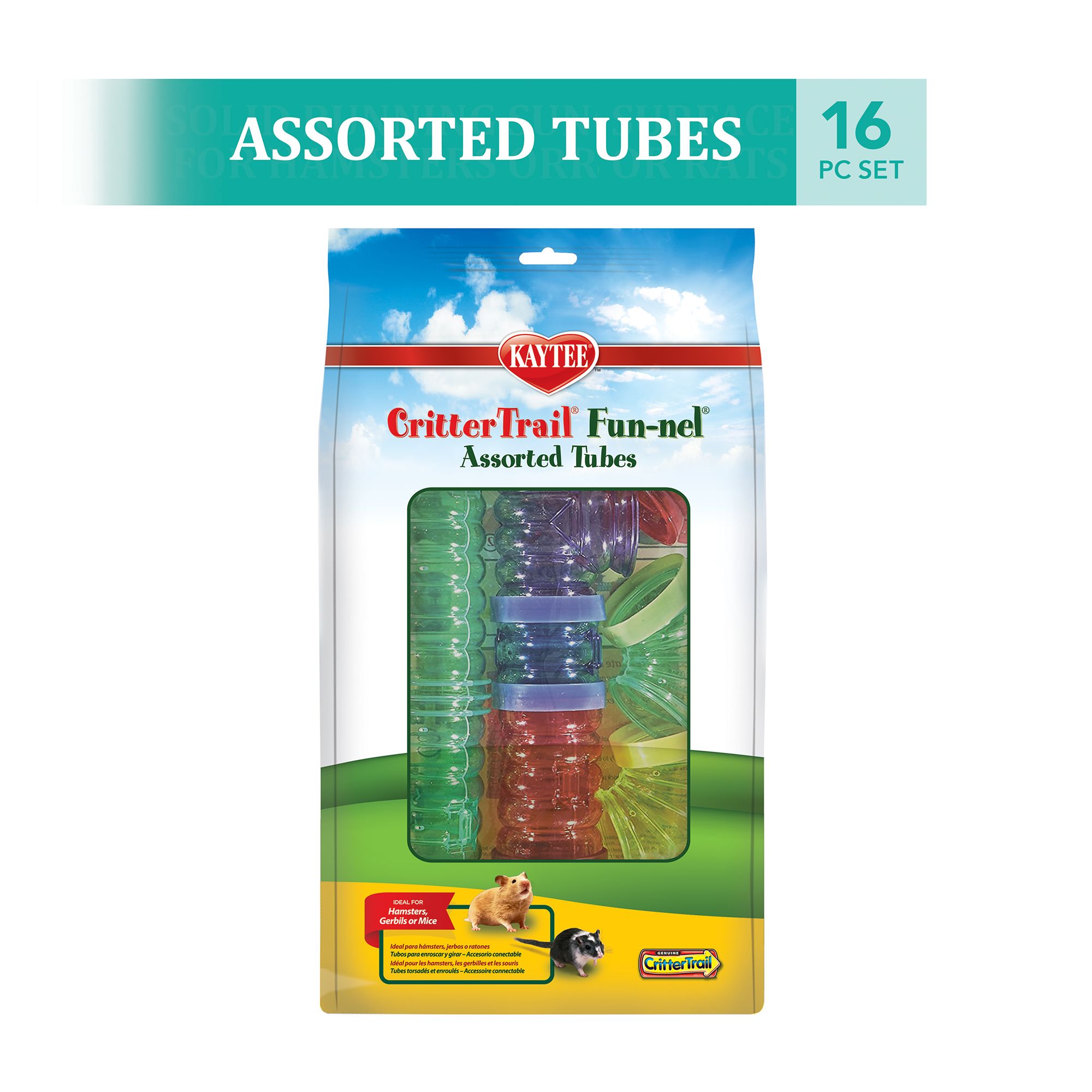 Cleaning: The most important thing you have to know about the hamster habitat is that you're going to have to clean it, probably weekly. This is an important job because a dirty cage can give your hamster different infections. So keeping a clean hamster cage is a big responsibility that any hamster owner must sign up for.
Know About Hamster Health Issues
One part of keeping your hamster healthy is watching out for illness. Hamsters can be prone to different types of infections. The most common is wet tail, but they can also get respiratory or skin infections. You should know a little about each of these so that you know what signs to look for to know if your hamster is getting sick.
Another part of having a healthy hamster is playing with it. Although your hamster will be a little frightened when you first bring him or her home, you can learn to tame your hamster so that it enjoys playing in your hands as well as with exercise balls. But taming your hamster may take time, so you must learn patience to be a good hamster owner.
Key Questions
Bringing home a hamster means you are making a commitment to care of your pet. You want to learn as much as possible before hand so that you can be prepared to be a good pet owner. In return your hamster will give you hours of fun and put a lot of smiles on your face.
Here is a summary of the key question you should ask to be sure you're going to be a responsible hamster owner.
What type of hamster is right for me?
What type of cage is right for my hamster?
Is the cage large enough for my hamster?
Have I gotten bedding, food, and water for my hamster?
Have I gotten exercise wheels, tubes, or toys to keep my hamster active?
Am I prepared to keep my hamster's cage clean?
Am I familiar with hamster health issues?
Am I prepared to check on my hamster's health?
Will I put time aside to play with my hamster?
Save
Pin It